Anna Mae C. Johnson
MARCH 18, 1929

–

JANUARY 6, 2022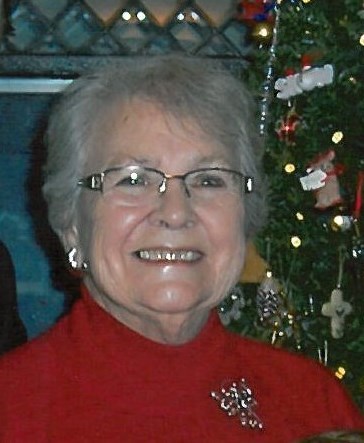 Anna Mae Johnson, age 92 of White Bear Lake, MN was called home to her Savior on Thursday, January 6, 2022 at the J.A. Wedum Hospice in Brooklyn Park, MN. She was born on March 18, 1929 in St. Paul, MN, the daughter of August and Lucille Spreeman. She married Gordon Johnson on May 27, 1950.
Anna Mae is survived by her sister, Barbara Gilbert; brothers, Roger Spreeman and William (Eileen) Spreeman; two sons, Gary (Sandra) Johnson and Dale (Julie) Johnson; two daughters, Susan (Steven) Beilke and Janet (Randy) Wobser; twelve grandchildren, Philip (Carly) Johnson, Emily Johnson, Adam (Lisa) Beilke, Nathan Beilke, Jonathan (Sarah) Beilke, Jacob (Hillary) Beilke, Andrew (Samantha) Beilke, Luke (Rachel) Beilke, Amanda (Kurt) Weber, Anna Wobser, Mary Wobser, and Grace Wobser; 16 great-grandchildren; and many nieces, nephews, other relatives and friends.
She was preceded in death by her parents; daughter, Nancy Johnson; husband, Gordon; sister, Louella Olmschenk; brother, Robert Spreeman; and granddaughter, Elizabeth Johnson.
A funeral service will be held at St. John Lutheran Church, 765 Margaret St., St. Paul, MN at 11am on Monday, January 17, 2022 with the Rev. Al Schleusener presiding. Visitation will be held from 10am until time of service. Burial at Union Cemetery, Maplewood, MN.
In lieu of flowers, memorials to St. John Lutheran Church would be appreciated by the family.